News
Blackburns showcase Steel Color at Liftex
Thanks to everyone who visited the Blackburns stand at LIFTEX 2016, ExCeL London. The spotlight was on our range of Steel Color and Pro-Railing ideal for use in the lift industry. Steel Color comes in a multitude of finishes, colours and patterns and is available from Blackburns service centres nationwide. For further info on Steel Color and Pro-Railing please contact us.
---
NEW SIGN MATERIALS LAUNCHED AT SIGN & DIGITAL 2016
Thanks to all our customers who visited SIGN & DIGITAL UK at the NEC, Birmingham and everyone involved for another exciting show! This year had Halls 17 and 18 buzzing with the latest sign & display materials and systems. The NEW Blackburns X-TRUDE Sign System was on show along with the latest composite and thermoplastic sign materials including illuminated options ideal for the retail and traffic sectors. If you need any further details regarding Blackburns Sign products and materials please contact us.
---
Blackburns Bedford supply STEEL COLOR for retail
Blackburns Bedford supply Steel Color for the Alba Rose retail store fit out. Product used: Rosso Pallinato 304 (Steel Color range). Contact Blackburns for further info...
---
BLACKBURNS SHOWCASE STEEL COLOR AT 100% DESIGN
Thank you to everyone that came to see us at Olympia, London. If you need any further details regarding Steel Color or would like a sample pack please contact us!
---
BLACKBURNS NORWICH USE SEALWISE® TO CREATE ILLUMINATING SIGNAGE
Blackburns Norwich produce the first CNC cut sign from SEALWISE WCB®. The illuminated Pancake & Waffle Shack sign gets the thumbs up!
SEALWISE WCB® consists of completely waterproof outer skins that surround a UPVC foam core, it is light, has a low density (approx. 0.70g/cm) and retains a high rigidity - combine these attributes with an exceptional surface quality ideal for Digital printing, applying vinyl, painting and laminating and you have the perfect product for the Sign & Display industry.
Click to find out more about SEALWISE WCB®...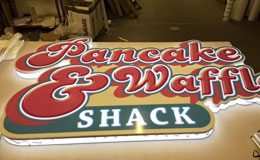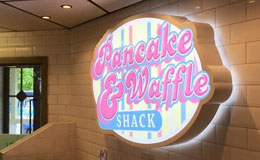 ---
STEEL COLOR® SWATCHES NOW ONLINE
Click to view the available BLACKBURNS STEEL COLOR® swatches...
Click to view the available BLACKBURNS range of TSTEEL swatches from Steel Color®...
---
BCP TRAFFIC HAS 12 YEAR GUARANTEE
Please email Alan Vigar for further information.
---
BCP TRAFFIC ENDORSED
BCP Traffic endorsed by all the major reflective sheeting manufacturers...

3M and Rennicks have both tested BCP Traffic and warrant the reflective sheeting adhered to BCP Traffic.
---
BCP TRAFFIC BECOMES THE FAVOURED ACM FOR ROAD TRAFFIC SIGNS
BCP Traffic conforms to EN 12899-1:2001 Part 1 and 5, and has recently undergone accelerated salt tests, during which no de-lamination occurred confirming the products 12 year warranty.
---
BCP TRAFFIC CONTAINS MORE ALUMINIUM
BCP Traffic contains more aluminium per square metre than alternative ACMs targeted at the traffic market...

BCP traffic has been designed specifically for road traffic sign manufacture with 0.5mm aluminium skins as opposed to 0.3mm usually found in alternative ACMs, which provides greater rigidity, whilst retaining all of the advantages and weight savings of traditional composites
---
BCP TRAFFIC EXCELS IN SALT EMERSION TESTS
Despite scurrilous claims by an alternative ACM manufacturer, BCP Traffic has surpassed the requirements of BS EN ISO 9227:2006 which is an accelerated salt emersion test. Full results can be obtained by emailing Blackburns Signs.
---
STAINLESS STEEL TUBE AND FITTINGS BROCHURE
Blackburns Metals have produced a Stainless Steel Tubular Products brochure with information on our Stainless Steel Tube and Fittings. Click here to view our S/Steel Tubular Products brochure or alternatively visit our online PDF Library...
---
DONT FRET - WE HAVE INSTALLED A BRAND NEW CNC ROUTER
Blackburns Metals are please to announce the installation of a band new CNC Router from AXYZ. We now offer improved lead times for all your FRET work requirements... Contact BLACKBURNS today for a COMPETITIVE QUOTE!
For further details email signs@blackburnsmetals.com
---
BRISTOL INCREASES CUTTING CAPACITY OF SHEET TO 4000MM
Blackburns Bristol have just completed the installation of an Amada Guillotine which has increased the cutting capacity on sheet up to 4000mm in length.
Please email Blackburns Bristol for further information.
---
WIDER RANGE OF OFF THE SHELF 5083 CAST BLOCK THICKNESSES NOW AVAILABLE
Blackburns Metals is pleased to announce Cast 5083 Block is now being stocked at our plate centre in the following thicknesses:

30mm, 40mm, 50mm, 60mm, 70mm, 80mm, 100mm, 120mm, 130mm, 150mm, 180mm, 200mm, 230mm, 250mm, 300mm, 350mm and 400mm.

We also stock 6082 rolled commercial plate from 3mm to 304mm, 5083 commercial rolled plate from 3mm to 152.4mm and Alumec 79 and 89 Mould tool plate and Mic 6 cast machined tooling plate. Click Alumec 79, 89, Cast 5083 Thickness chart or 6082, Rolled 5083, Mic 6 Thickness chart for the full range of sizes available in each grade.

We offer a next day service on cut to size orders and can offer tight cutting tolerances of -0mm/+1mm on thicknesses up to 152.4mm.

If you have any requirements please contact Blackburns Plate:

t. 01384 282 360
f. 01384 298 227
e. Blackburns Plate Centre
---
Blackburns announces increased Sheet Sizes for Sealwise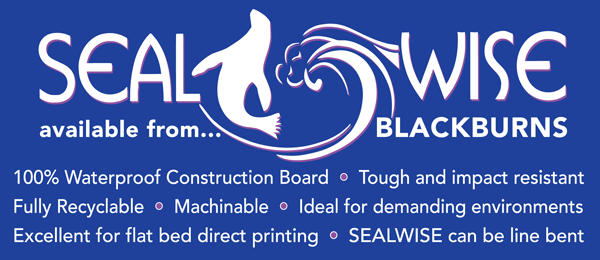 Blackburns Metals & Plastics has announced the availability of additional sizes of Sealwise WCB® (Sealwise), the revolutionary, sustainable Waterproof Construction Board.
Sealwise sheet sizes currently available from stock are; 2440mm x 1220mm, 3050mm x 1500mm and in thicknesses of; 3mm, 6mm, 10mm, 16mm, and 18mm.
Following this announcement, Blackburns can now offer thicker sheets from 24mm up to 30mm based on Mill minimum quantities and lead times in 2440 x 1220, 3000 x 1000, 1200 & 1500 wide.
Neil Hall, a member of the Product Development team at Blackburns comments;
"The new sizes have only recently been achieved, and at present the mill can only produce these thicknesses with a reduced recycled content when compared with the stock product, however, it is hoped in the near future they will be able to offer a 100% recycled content to match our current stock"
Introduced by Blackburns at Ecobuild 2015, Sealwise has been widely adopted for a wide range of industries and applications. Consisting of an ultra-smooth PVC outer skin co extruded onto a 100% recycled PVC closed cell foam core, Sealwise is 100% waterproof, lightweight, has a low density (approx. 0.70g/cm) and retains a high rigidity. These properties, combined with an exceptional surface quality and anti-static performance make Sealwise ideal for digital printing, applying vinyl, painting and laminating. Indeed, Sealwise can be used in almost any application in the Sign & Display industry where a lightweight, rigid, strong and inert material is required.
Neil Hall continues:
"Customer response and take up for this versatile sheet has been amazing and it is in response to requests from users that we have decided to let customers know that thicker sheets are now available from the mill, based on minimum mill quantities and lead times. Quotations can be directed through our Service Centre network".
Sealwise is made from recycled material and can be completely recycled at the end of service life. In addition, the material has excellent anti-bacterial qualities, making it an ideal choice for food and healthcare applications.
Sealwise is perfect for hardworking environments and supersedes laminates, MDF, wood, expensive thermoset resins and cheaper low-quality products.
Sealwise can be an effective alternative to stainless steel and ACM's when used for certain applications. Sealwise is a co-extruded thermoplastic composite material suitable for fabrication and can be bonded, line bent, routered and machined with standard processing equipment.
Neil Hall concludes:
"Sealwise is weather resistant, UV resistant (with a 10-year manufacturer warranty against deformation and colour fastness), it is fire retardant to DIN 4102 B1, (other PVC sheets tend to have up to DIN 4102), it has great sound deadening properties, good chemical resistance and is completely waterproof quite simply, it out performs other PVC products and many other traditional materials too!"
---
SEALWISE® IS HERE! BLACKBURNS ARE UK DISTRIBUTOR
Blackburns Metals & Plastics are official UK distributors for SEALWISE WCB® the revolutionary and sustainable Waterproof Construction Board with innovative qualities that make it ideal for both internal and external applications across a wide range of industries.
Click to find out more about SEALWISE WCB®...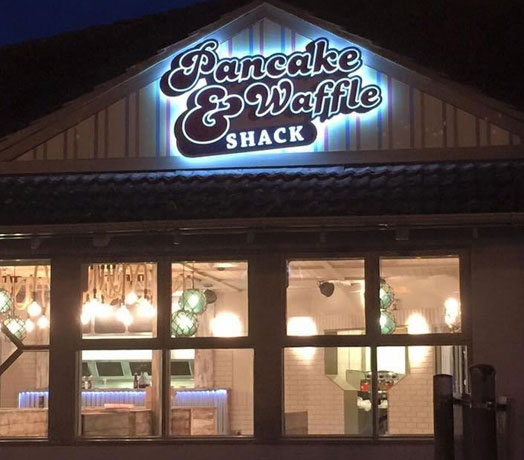 Read more...
---
BLACKBURNS support SEAWORK International
Thanks to all our customers that visited us at the SEAWORK exhibition in Southampton and to everyone involved for another great show! If you need any further details regarding our Marine products and services or our new range of plastics please contact us.
---
Reading - NEW Extended Opening Hours - MON-FRI 5am to 6pm
ANNOUNCING NEXT DAY DELIVERY SERVICE
FROM BLACKBURNS METALS READING!!!
From June 2nd ALL of our
non-fabricated products will be
AVAILABLE for NEXT DAY DELIVERY
---
BLACKBURNS METALS - SOLE UK & IRELAND DISTRIBUTOR OF STEEL COLOR
Blackburns Metals are proud to be the sole UK distributor of Steel Color® - Italy's leading stainless steel specialists. With advanced technology and unique design and polishing techniques Blackburns can provide a wide range of stainless steel patterns, finishes and custom creations.

Find out more about the STEEL COLOR® range...
---